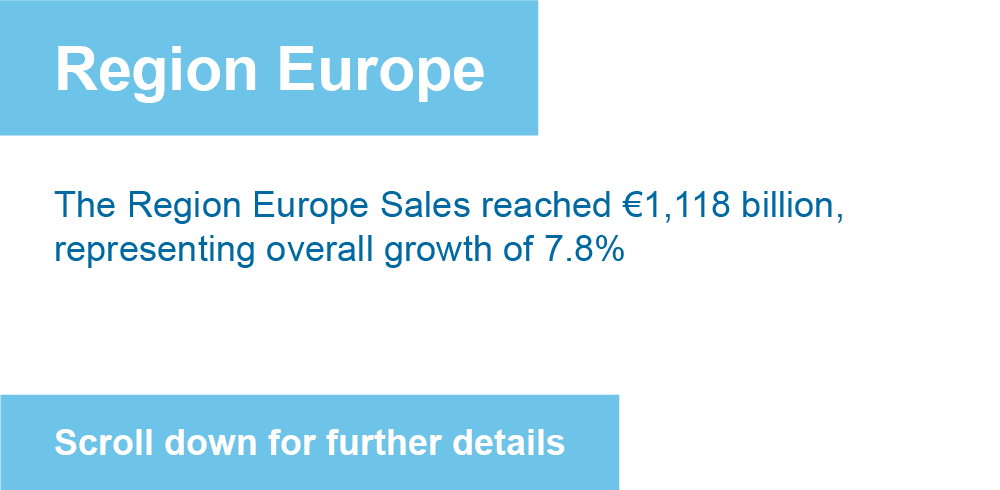 The Region Europe Sales reached €1,118 billion, representing overall growth of 7.8%.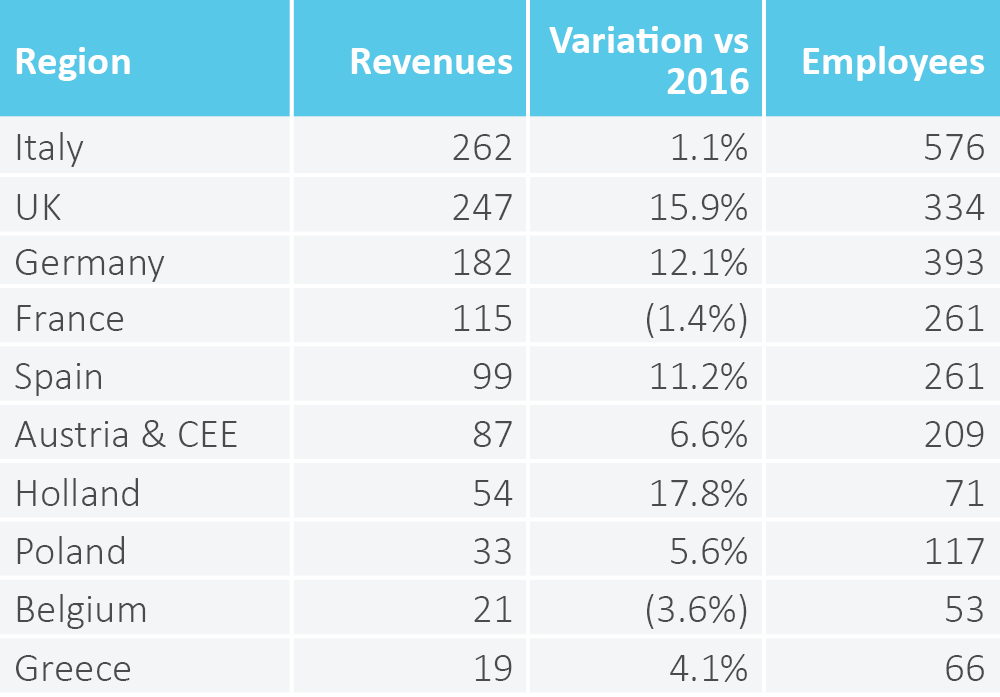 2017 represented a milestone for Europe and for the Group. After a long journey we launched Trimbow, the first triple combination for Chronic Ostructive Pulmonary Disease (COPD). We have entered the field of rare diseases with the launch of Holoclar®, the acquisition of Procisby® and the registration of Lamzede®. Together with the positive development of the other areas of activity, this has allowed the Region to continue to grow significantly and to strengthen our leadership position in the sectors in which we are present.
A nice recognition for a great team effort.
Alessandro Chiesi
Head of Region Europe
MILESTONES
• Trimbow® - European Marketing Authorization
Trimbow® is now approved for use in the 31 European countries covered by the European Medicines Agency (EMA).
• Launch of Trimbow® in UK, Germany, The Netherlands and in the Nordics (Sweden, Denmark, Norway, Iceland, Finland).
• After over 10 years from the launch, Foster® has become a market leader in a significant number of countries with significant market shares.