Region Emerging Markets and IMDD
The Region Emerging Markets and IMDD Sales reached €327 million, representing overall growth of 14.1%.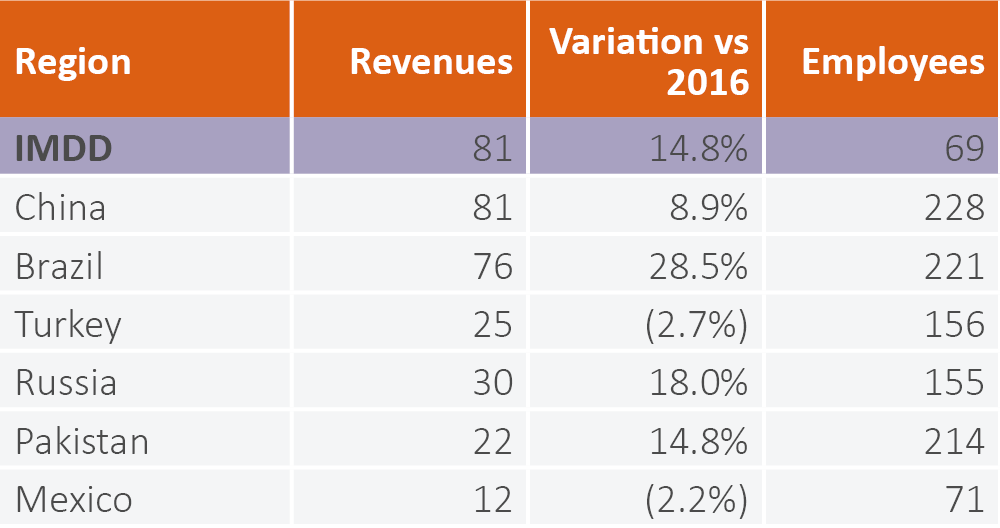 2017 was a year of great satisfaction.
We have exceeded the buget of the Region and those of most of our affiliates. We have grown in double digits towards the previous year, despite the complexities we had to face.
Cosimo Pulli
Head of Region Emerging Countries and IMDD
MILESTONES
• Development of the Respiratory Franchise in China
• Turkey and Russia Top Employers for the first time.
• Promotion of international assignments among our employees to favour development opportunities and the exchange of best practices.